---
NEWFDA Scholarship Application Deadline Nears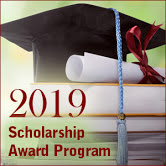 The application deadline for the 2019 NEWFDA Scholarship Program is June 7. The educational scholarship program, the foundation of NEWFDA, has awarded more than $900,000 in scholarships to eligible students. NEWFDA annual events and member sponsorships help to finance the Scholarship Program, allowing deserving students to further their academic goals. Scholarships are open to high school seniors, college undergraduate and graduate students who are dependents of employees or are themselves employees of a NEWFDA member company. The scholarship applications are reviewed by an independent faculty panel from a New England university and recipients are awarded based on academic merit, outstanding community service and leadership. Students may re-apply on an annual basis as long as eligibility requirements are met. Click below to download the 2019 application packet.
NEWFDA Annual Golf Outing Set For July 9, 2019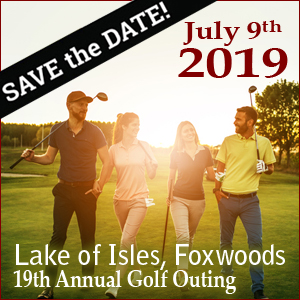 Tuesday, July 9 is the date for the 19th annual NEWFDA golf outing set for the Lake of Isles Golf Course at Foxwoods Resorts and Casino. The event raises money for the NEWFDA Scholarship Fund. The event includes many raffle and unique door prizes and a hole-in one competition with a grand prize of a new BMW. Beginning at registration, participants are offered a grand breakfast buffet. As golfers approach the back nine, lunch is personally delivered to golfers. Dinner rounds out the event in the afternoon. The cost for a single player is $675 and includes green fees, carts, and meals. A Foursome is $2,800 and includes a hole sponsorship, green fees, cart and meals. Dinner only is $250. There are also many business sponsorship opportunities which promotes a company and helps to offset costs of the event, allowing more money to be directed to the NEWFDA Scholarship Fund.
Click Here For 2019 Golf Outing Registration Form

---
NEWFDA Convention To Honor Dan Fudger of C&S
NEWFDA has named Dan Fudger of C&S Wholesale Grocers as its distinguished 2019 Person of the Year and he will be honored at the NEWFDA Convention Nov. 7-10 at the Playa Largo Resort and Spa in Key Largo, Florida. Fudger is SVP of Non-Perishable Merchandising, Supply Chain and Trade Relations. He is responsible for non-perishable merchandising and marketing programs for the independent retail customers and for effective supply chain and go to market engagement with the trade community. He joined C&S in 1998 in the Trade Relations Dept. and has steadily progressed through roles of increasing responsibility. He was promoted in 2003 to Director of Trade Relations, brought the supply chain and trade relations departments functions together as vice president in 2007, and began taking on significant merchandising responsibilities in 2012. Tracy Moore, C&S SVP of Procurement and Merchandising, said Fudger has played a key role in the manufacturer and broker community for over 20 years as well as developing strong partnerships. "As a board member he is driving to support the success of NEWFDA and did so when he wasn't on the board. He has high expectations for himself and those he works with. Dan has integrity and someone I count on every day. He doesn't ask for recognition but deserves it,'" she said. Commenting on the award Fudger said, "I am deeply honored to be recognized as NEWFDA's Person of the Year. The organization's rich history of helping to strengthen the working relationships between manufacturers, sales agencies and wholesalers while providing continued educational opportunities to its members is as relevant today as it was in 1875, the founding year of NEWFDA. I look forward to celebrating with industry colleagues at the annual convention being held in November and I thank the NEWFDA organization for this distinctive recognition."
---
Sean Griffin Expands Supervisory Role At UNFI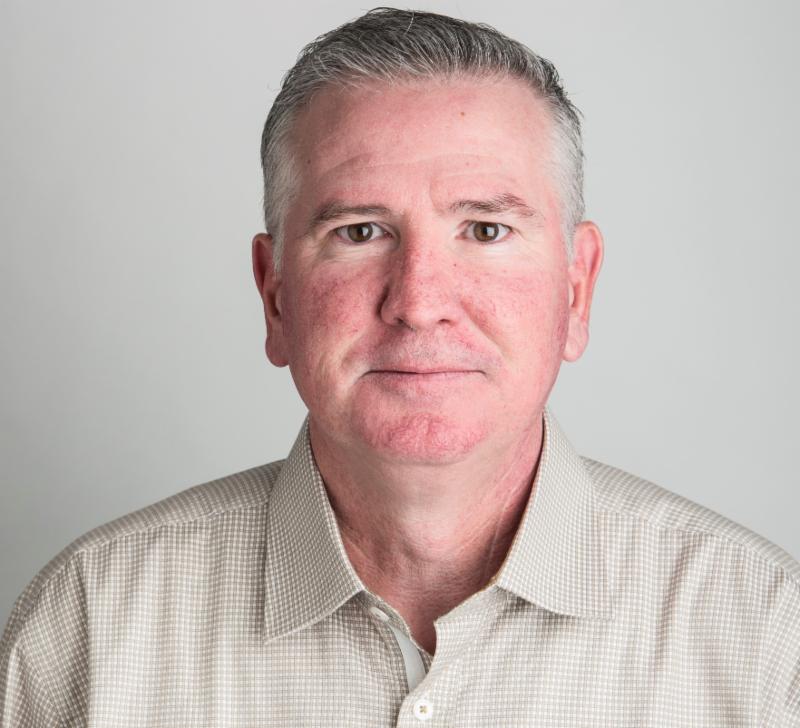 Effective April 22, Sean Griffin will take on the expanded role of UNFI COO in addition to serving as SUPERVALU CEO. Griffin will now oversee all UNFI's sales, services, operations, merchandising and retail functions. The move comes as UNFI announced it is accelerating its integration of Supervalu to one organization and will now operate under a national UNFI leadership team. During its nine-year tenure with UNFI, Griffin has served in several senior leadership roles including COO from 2014-2018 and has served as SUPERVALU CEO since October of 2018. Prior to joining UNFI, Griffin served as East Region Broadline President of the Performance Food Group. He also held various leadership roles of increasing responsibility with US Foodservice,Commenting on this appointment, UNFI Chairman and President Steve Spinner said, "We feel very good about the work accomplished over the last six months to integrate UNFI and SUPERVALU to align our people and implement the necessary process and system changes. As such we are now well positione to accelerate our migration to one company. Sean is the ideal candidate to assume his previous role as our Chief Operating Officer where he'll influence and guide sales and operations across our entire operation."
---
Larry Weis Honored With Prestigious Harry O'Hare Award
"Larry is greatly admired and respected by his peers," said John Saidnawey, JOH chairman and CEO. "Most of all they talk about his amazingly positive attitude. His success comes from his professionalism, work ethic, listening skills and execution. Larry exhibits all the values our founder and award namesake, Mr. Harry O'Hare, established and practiced throughout his life." Past JOH award recipients included: Joanne Legere, Bruce Sugden, Melissa Passalaqua, Jerry Larsson, Dan Matrazzo, Mike Clark, Dan Fazio, Gary Rosenthal, Carl Annese, Kathy Ascolillo, Ken Black, Debbie Bionelli, and Bob Trumbour.
---
In Other News:
Tops Markets Invests $40M In Area Stores
As part of a capital improvement program, Tops Friendly Markets of Williamsville, New York plans to invest $40 million into several of its stores with several floor to ceiling interior renovations and updated exterior facades, landscaping and parking lots. Stores will be remodeled to provide a warm inviting atmosphere which highlights the fresh departments. Tops produce, bakery, deli-carry out cafes will be expanded, and shoppers will find a wide selection of natural and organic and offerings integrated throughout the main aisles. Some stores will also have new coffee shops and comfortable sit-down areas. New flooring, energy efficient equipment, shopping cart corrals, shopping carts as well as a new interior décor will give stores a refreshed and vibrant appearance. "Throughout our stores, shoppers will see expanded refrigerated produce allowing for more variety and convenience new offerings including an in-store cut fruit and vegetable program and an increase of antibiotic-free meat and seafood selections," said John Persons, Tops president and COO. The stores will remain open during the renovation projects. In other news, Tops plans to roll out a new online and store pick-up program and grocery delivery within an hour. Persons said by the end of May, 20 Tops stores will offer grocery pickup services with planned expansion into other major markets.
---
USDA Launches First Online Grocery Ordering Plan In NY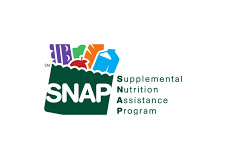 For the first time, Supplemental Nutrition Assistance Program (SNAP) participants will be able to select and pay for groceries online. SNAP and U.S. Agriculture Secretary Sonny Perdue recently announce a two-year test pilot in New York State.
The system is developed to allow online purchasing by SNAP households through electronic benefit transfer EBT cards issued by New York. SNAP participants will be able to use their benefits to purchase eligible food items but will not be able to use benefits to pay for service or delivery charges. Retailers initially participating in this program are Amazon, Walmart, and ShopRite. ShopRite and Amazon are providing service to the New York City area and Walmart for online service in upstate New York. Additional retailers are scheduled to participate in the pilot program in coming months. The program will expand to other areas of New York along with New Jersey, Maryland, Alabama, Iowa, Nebraska, Oregon and Washington. USDA anticipates all eligible and interested retailers who can meet the requirements to process SNAP transactions will eventually be able to participate, although the timeline is dependent on the progress of the pilot and any regulations which may need to be issued.